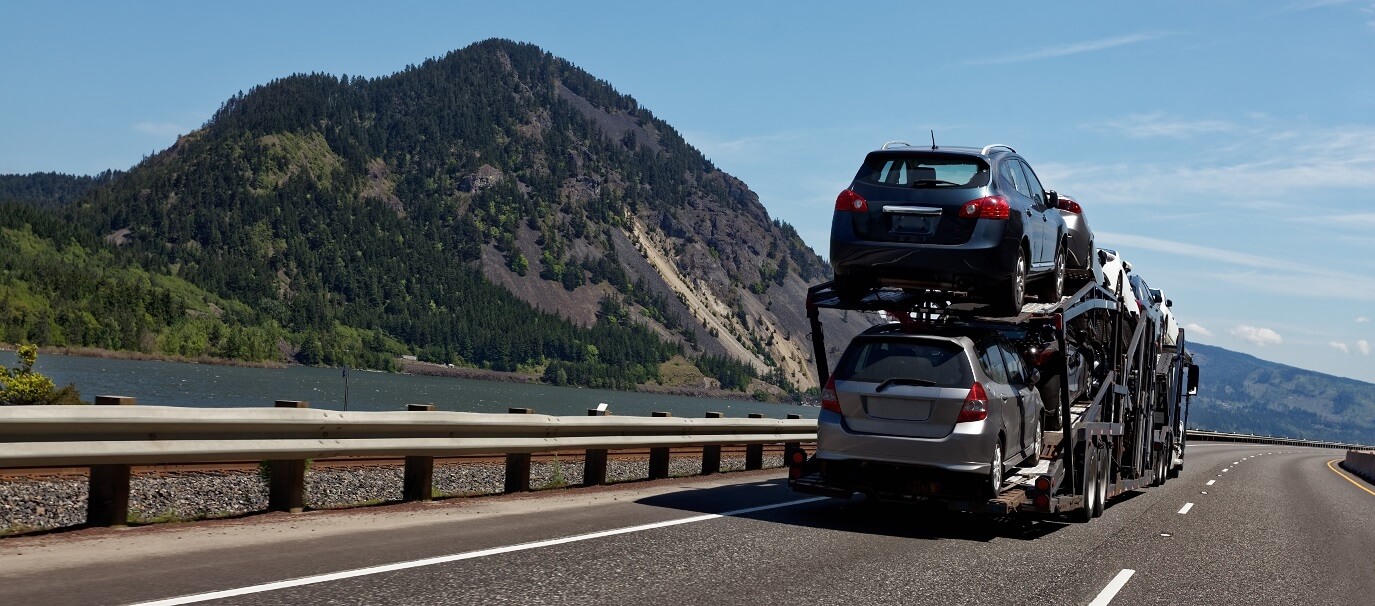 How long does it take to Transport a car?
Factors Affecting Auto Transportation
When shipping a car, the time it takes from point A to point B is one of the most critical factors when deciding a shipping date. In this article, we'll dive deep into the factors that affect auto transport transit time, so you can plan better and make the necessary arrangements when shipping your vehicle. We'll cover in detail critical aspects like distance, time of the year, and truck availability.
Distance and Its Impact on Transit Time 
Distance plays a fundamental role in determining how long it takes for your car to be shipped. The farther the destinations are from each other, the longer it generally takes for a shipment to be completed. For instance, here's a quick breakdown of estimated shipping times based on distance:
500 miles

 is typically next-day delivery.

500-1000 miles

 is typically 2-3 days.

1000-2000 miles

 is typically 3-5 days.

3000+ miles

 is typically 8+ days.
Remember that these estimates may vary depending on traffic, road conditions, and unforeseen events like accidents or bad weather.
Tips to Minimize Transit Time 
To help minimize shipping time, consider the following tips:
Coordinate with the transport company to streamline the pickup and delivery process. 

Consider expedited shipping options if needed.
Time of Year and Its Influence on Transit Time 
The time of year plays a significant role in determining the transportation transit time. For example, during the holiday season and summer vacation periods, there's usually an increase in demand for auto transport services due to people relocating, which might lead to longer transit times. Also, bad weather conditions during winter can lead to road delays.
Tips for Shipping During Peak Seasons 
To address common issues related to shipping during peak times, consider these tips:
Book the transport service well in advance to secure your spot. 

Be flexible with your schedule, allowing extra time for potential delays. 
Truck Availability and Its Effect on Transit Time 
The availability of trucks in your area is another factor that can influence transport transit time. If there's a high demand for auto transport services, carriers might be fully booked, so you may need to wait for an available truck or choose a different carrier. Regional events, fuel cost fluctuations, and carrier company policies can also impact truck availability.
Tips for Ensuring Truck Availability 
To help avoid potential issues related to truck availability, consider the following tips:
Communicate your needs and timelines clearly to the transport company. 

Monitor seasonal trends and plan your shipment accordingly.
Conclusion 
Understanding how distance, time of year, and truck availability affect transport transit time when planning auto transportation. Remember to choose the right auto transport service by following the tips mentioned in this article. For more insights and resources to assist you in making an informed decision, don't hesitate to contact reputable auto transport companies and seek their guidance.