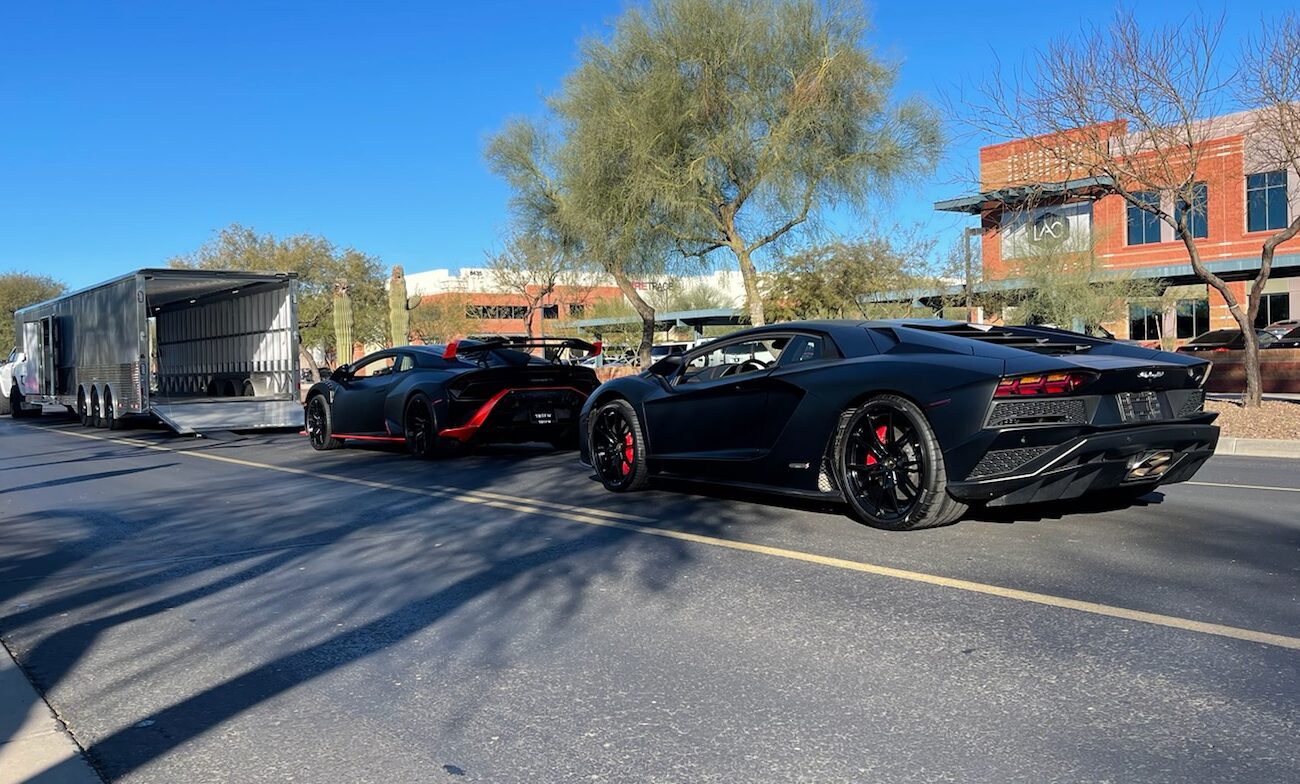 Ultra exotic Car Transport Services
Luxury Car Transport: The Ultimate Guide
Purchasing a luxury car is a significant investment, so you should take extra measures to ensure safe and secure transportation. In this comprehensive guide, you will learn about the various auto transport services available for luxury cars and essential factors to consider when choosing a reliable auto transport company.
Open vs. Enclosed Trailers
Two primary methods are used for auto transport: open and enclosed trailers.
Open Trailers
Open trailers are the most common and cost-effective means of transporting vehicles. However, these trailers expose your luxury car to the elements, such as weather, debris, and dust. Open trailers are best fit for transporting non-luxury vehicles and may not be ideal for high-value luxury vehicles.
Enclosed Trailers
Enclosed trailers are the preferred choice for luxury car transportation, providing complete protection from the elements, road debris, and potential damage. These trailers are designed to accommodate luxury vehicles and offer higher security and peace of mind. Although enclosed trailers are more expensive than open trailers, they are an investment worth making to protect the value of your luxury car.
Selecting a Reputable Auto Transport Company: Brookwide
To ensure your luxury vehicle is in good hands during transportation, you can select a reputable auto transport company like Brookwide. Here are some factors worth considering:
Experience: Look for a company with several years of experience handling luxury car transportation, which denotes expertise and reliability.
Insurance: Opt for a company with an insurance policy covering damages that may occur during the transportation process.
Rates: Compare quotes from various transport companies to find a rate that fits your budget. Remember that the lowest price may only sometimes be the best decision, as it could compromise quality and reliability.
Reviews: Research customer reviews to gauge the company's reputation and the experiences of other clients.
Transporting Car from Dealerships
Often, luxury cars may need to be transported from dealerships. When working with a dealership, ask about their preferred auto transport companies, and consider opting for one of them. You can also arrange for transportation independently by following the tips outlined above.
Other Tips for Transporting Luxury Cars
Inspect Your Vehicle: Before you can give your luxury car to a transport company, thoroughly review any pre-existing damages. Could you document these damages and take photos as proof?
Remove Personal Items: Clear out any personal items from your luxury car before transportation. This reduces the likelihood of loss or theft.
Monitor the Gas Level: Ensure your vehicle has a quarter-tank of gas during transportation to keep the weight down and minimize fire risks.
Investing in thorough research and choosing the right auto transport company is paramount for luxury car transportation. Your peace of mind and the safety of your valuable vehicle are well worth the investment.
Contact us to safely and securely transport your luxury vehicle today!