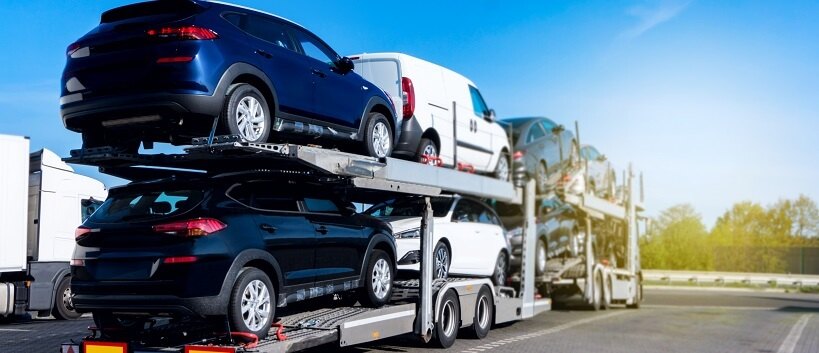 Auto Transport Carriers
Auto Transport Carriers
Are you on the verge of moving from your current residency or leaving for an extended period but are very concerned about your vehicle transportation? We completely understand your uneasiness. Vehicle transport is one of people's biggest worries as they are forced to give up control over their valuable cars. They search for different automobile transport companies that provide auto moving services. Still, they need to know which option to choose as they are not entirely familiar with it as working with auto transport carriers is a seldom thing for most.
So, you must have all the information and details about automobile shipping services and the auto transport carriers you work with before going for any option. Thus you can make a good choice and enjoy the perks related to that option.
Most Common Options For Vehicle Transportation
In general, the options you have for vehicle shipping are classified into the following:
Enclosed Vehicle Transportation
If the vehicle you are transporting is worthy, expensive, and sensitive, then the enclosed vehicle transportation option might be your best option. Enclosed vehicle transportation is standout to save your vehicle from turbulence and fluctuations created by the rocks on the way. Since your car is enclosed in a container, the environmental conditions will not affect the vehicle in any manner. The average relocation cost for an enclosed trailer might be expensive as not all auto transport carriers have this option. Hence, you should choose this option if you have a reasonable budget.
Open Vehicle Transportation
It is the most popular method among the masses because it's readily available, therefore, less expensive. Car Dealers also use the same way to transport new cars among their network, meaning it's a perfectly safe and reliable option. The average movers' fee for this option is usually fluctuates but less expensive than the enclosed option. It is a good choice for those with a non-exotic or antique car.
Other Options 
Auto movers also offer transportation via rail freight. It is a slow process but safe and much cheaper than air means. Overall it is still quite an expensive option for automobile shipping.
Things You Should Understand Before Going For Any Option
Customers commonly opt for either the most expensive option or the cheapest one. Both are only ideal scenarios in some cases. You have to choose according to your budget and the condition of your car. If it is a new model with sensitive parts and there is a risk of damage in an open carrier, then you should go for the enclosed one. If not, you should go for the open carrier facility as it is the best option.