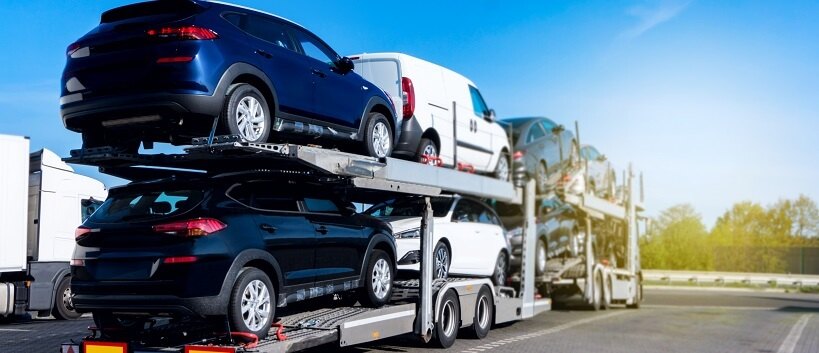 Auto Transport Brokers
The Role of Auto Transport Brokers in the Shipping Industry
The world of vehicle shipping can be a complex process. Auto transport brokers have become the trusted middlemen for individuals or businesses needing to transport vehicles across states or countries, helping streamline the shipping process. In this article, we will explore the role of auto transport brokers in the shipping industry, their responsibilities, and the key benefits they provide to their clients.
What are Auto Transport Brokers?
Auto transport brokers act as intermediaries between clients (individuals or businesses) needing vehicle transportation and the auto transport carriers who move the vehicles. Their primary responsibility is to source the suitable carrier at the best possible rate, according to the specific needs of their clients – such as type of vehicle, transport distance, and desired delivery time.
To ensure they provide top-quality services, auto transport brokers often use advanced software and technologies, such as transportation management systems (TMS). TMS can help brokers track shipments in real-time, giving clients direct access to updates and alerts throughout the process, instilling peace of mind and confidence in their vehicles' safe and timely delivery.
Responsibilities of Auto Transport Brokers
Auto transport brokers are responsible for managing a range of tasks on behalf of their clients, including:
Carrier Selection: Brokers rigorously screen and assess carriers based on safety standards, insurance coverage, and customer feedback. They then match their clients with the most suitable carrier, considering vehicle type, transport distance, and budget constraints.
Price Negotiation: Brokers leverage their industry expertise to negotiate the best possible rates with carriers, often securing competitive rates unavailable to individual clients.
Shipping Coordination & Documentation: Auto transport brokers handle all the necessary paperwork, from creating and signing transporting contracts to securing permits and ensuring compliance with transport regulations.
Communication & Support: Throughout the entire shipping process, brokers act as a single point of contact for clients, providing timely updates, addressing concerns, and proactively resolving any issues that may arise.
Key Benefits of Auto Transport Brokers
Working with an auto transport broker provides numerous advantages, such as:
Convenience: Brokers handle the entire shipping process on behalf of their clients, freeing individuals and businesses from the time-consuming task of coordinating with carriers and managing paperwork.
Competitive Rates: Auto transport brokers can secure competitive rates for their clients, thanks to their industry expertise and established relationships with carriers.
Peace of Mind: With a broker handling every aspect of the shipping process, clients can rest easy knowing their vehicle is in capable hands. Additionally, brokers are vested in ensuring vehicles' safe and timely transport since their reputation hinges on reliable service.
Flexibility: Auto transport brokers offer a wide array of options to suit the needs of their clients – for instance, they can arrange for open or enclosed transporters, door-to-door or terminal-to-terminal delivery, and expedited shipping if needed.
Expertise & Customer Service: Auto transport brokers possess an extensive understanding of the vehicle shipping industry, and their experience is invaluable in navigating complex transport regulations and managing potential issues. Furthermore, their commitment to customer service means they prioritize communication and support at every stage of the shipping process.