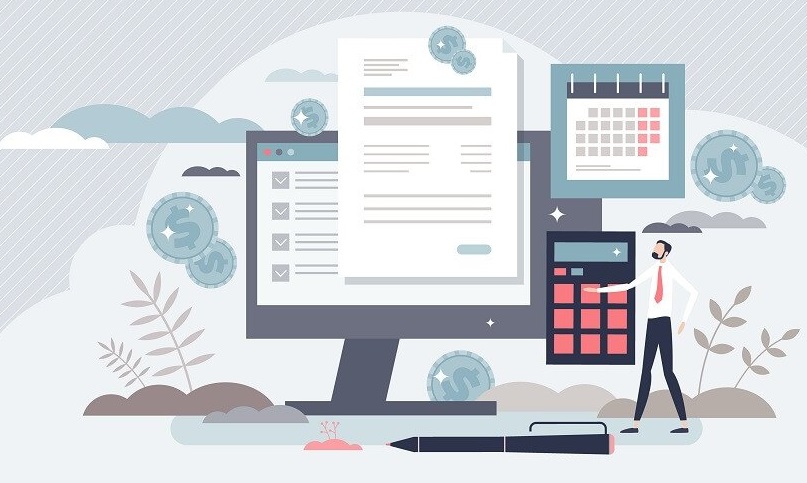 How your Quote is Calculated
How the freight quote is calculated.
Quick. Effortless. Accurate.
We are dedicated to providing you with the most affordable, accurate, and fairest shipping quote. No hidden charges – no surprises! Please explore how we calculate shipping charges:
Vehicle Size
The size of your vehicle is one of the most prominent factors when it comes to calculating the shipping cost. There may be an additional charge for oversized or overweight vehicles, such as cargo vans, mini-vans, pick-up trucks, and SUVs. There are no extra charges for full-size sedans.
Desired Delivery Time
Shipping companies provide a standard turnaround, depending on various factors. Expedited shipping, if offered, will come with an extra service fee. If time is not an immediate concern, lost-cost standby shipping is generally provided for a reduced rate.
Vehicle Condition
Vehicles in operation order are driven onto the transport truck and secured. However, cars that do not run present a different challenge. Most freight shipping companies can be ill-prepared to handle a non-operable vehicle. Some even have policies that state they will not ship non-operable vehicles.
The shipping company generally needs to know why the vehicle doesn't run. Knowing the details of why a car is non-operable will help to alleviate further damage. The vehicles are loaded for transport by a winch — which can be manual, electronic, hand-cranked, or motarized.
Delivery Location
One main factor in determining the cost of freight shipping is the desired location of delivery. Certain impediments can lead to a higher quote — like remote locations or locations that are roads or streets that are not traversable by the transport carrier. Routes that are not traversable and require a rerouted delivery path will incur a higher transport fee.
Type of Carrier Required
There are two standard types of vehicle transport — open car carrier and enclosed. An open car carrier transport is the most common. These are the transport vehicles you might see on the highways carrying various vehicles. Enclosed transports are just what they sound like, protected and closed shipping vehicles. Commonly, high-end or classic vehicles are transported with this method. Most transport companies offer this service, but it does come at a higher cost.
Who needs vehicle transport?
There are a wide variety of people who need transport.
Families moving states or countries.
Racecar owners – Reliable transportation is essential for race car drivers and owners. There would not be races if the race cars are not timely shipped at the race location.
Luxury vehicle owners – Relocation for a long-distance move or on vacation are just a couple of reasons luxury vehicle owners use freight shipping.
Classic car owners – Classic car owners are often hesitant to put unnecessary miles on their vehicles. They tend to use freight transport to ship their cars to shows.
Business owners – Travel often necessitates a vehicle be shipped instead of driven to a location—like when traveling via plane is more direct and time-efficient instead of driving. But, they still need their vehicle at the new site.
Motorcycle owners
Athletes – Much like business owners, athletes may prefer to travel via plane to game locations and have their vehicles shipped to them.
Students – Driving to college isn't always an option or even the best option. Shipping a car to the student's new residence can be time and cost-efficient.
Military personnel – Vehicle delivery can be a necessity due to military orders.
Senior Citizens – Often, when vacationing or traveling for the summer or winter, having your vehicle shipped is a safer and more time-efficient method.
How do I order shipping?
To place an order, you will need to have some information ready.
Size and type of vehicle you are having shipped.
Where does the vehicle need to be shipped?
When and where will it be picked up?
If applicable: buyer number, hours available for pick-up, lot number, or the last six digits of the VIN.
Is the vehicle operational?
Will loading/unloading assistance be needed?
Where can I have my vehicle shipped to?
Anywhere! Some locations will garner a higher quote due to various circumstances, but we can ship your vehicle to wherever you need.
Do I need to prepare my vehicle for shipment?
For vehicles that require retrieval from an auction, business, or dealer, you will need to ensure that all payments necessary to be made are complete before shipping and that the vehicle will be ready to be released at retrieval. There might be some information we need to acquire the vehicle, like buyer number, lot number, invoice number, or reference number. The car must be free of clutter or valuable items for transport. You will need to tell us if there is anything in the vehicle like auto parts. The driver will need to take note of the items in the car before shipment. We recommend not having anything in the vehicle. We will not be responsible for lost, missing, misplaced, or stolen items.
Can I make changes to my order?
Absolutely! However, some changes—like drop-off or pick-up location or pick-up time—might lead to a change in the amount due and transit time.
Essential Steps You Can Take
Freight shipping is a viable and useful resource to a lot of people. There are some critical factors to remember and some helpful information to keep in mind.
Plan Ahead – Schedule your delivery as far in advance as you can. Planning is a crucial step to ensure on-time delivery.
Inspect Your Vehicle – We recommend that you perform a full inspection of your vehicle before shipping. Take notes of the condition of your car. You can even take pictures at different angles to use as a reference. Make sure you have proof of the state of your vehicle before delivery. If cosmetic damage does occur, you will have photos to prove it.
Keep Your Vehicle Clean – We are not responsible for misplaced, lost, missing, or stolen items that are in your vehicle during transit. It is always a good idea to remove any valuables before transport.
Keep Fuel Low – No more than a quarter tank of gas should be in the vehicle during transport. Safety hazards can arise when a car has more fuel than this.
The Process
Transporting a vehicle is quite challenging. As such, we take every precaution possible to ensure that your car is shipped safely and on time. We will load and secure your vehicle to our standards—which are above any that are required. The safety and protection of your car are our top priority.
Weather and road conditions may cause delays, but we will work diligently to meet your needs. Sometimes, road work, road hazards, or unsafe conditions can cause drivers to reroute the original travel path. We understand this can cause an inconvenience. But, the safety of not only the vehicles in transit but also of the drivers is essential. The best and most optimal travel routes are always followed when available. Our commitment to ensuring you receive the best service possible will never cease.
We can provide a phone number to contact the driver if that need arises for you. You have paid good money to have your vehicle delivered, and we have worked hard to earn our reputation.