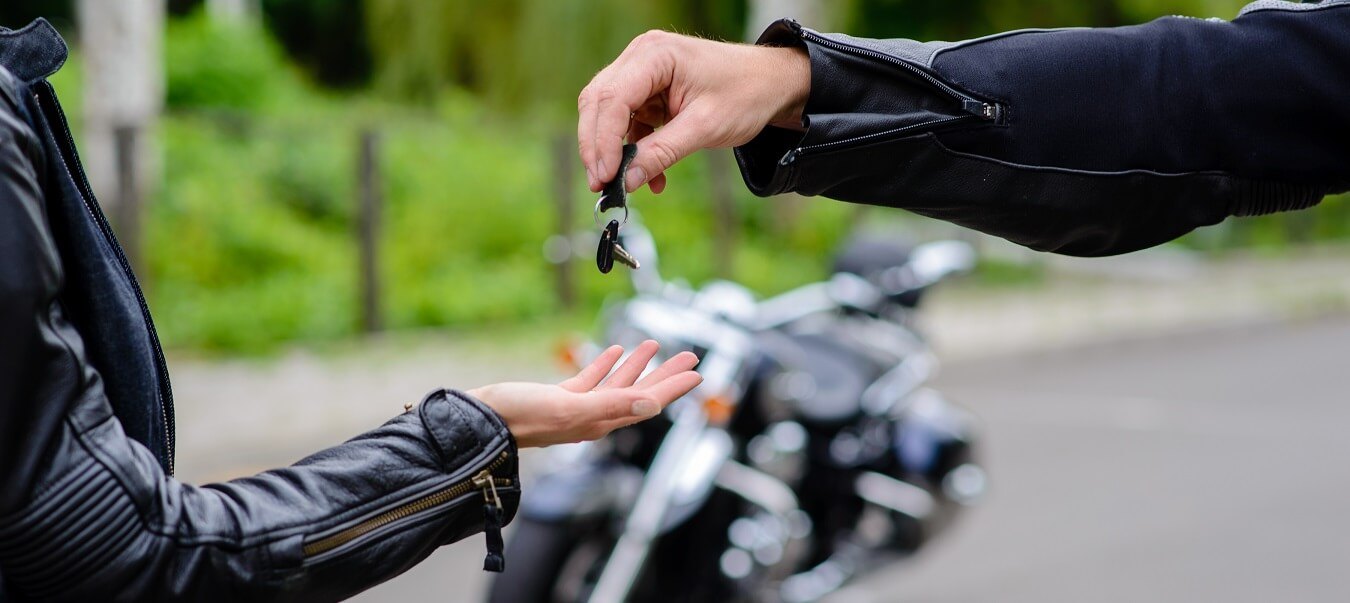 Motorcycle Shipping
The Ultimate Choice for Reliable and Affordable Motorcycle Transport Services
Finding a reliable and experienced auto transport service is crucial when transporting motorcycles. Brookwide Motorcycle Shippers are seasoned riders who specialize in motorcycle transportation and boast the largest motorcycle-equipped fleet in the nation. In this comprehensive guide, we will explore the exceptional services offered by Brookwide, from their easy booking process to their competitive pricing and efficient transport times. Discover how Brookwide ensures a seamless motorcycle shipping experience with their meticulous preparation steps, valuation coverage, and specific pick-up/delivery requirements.
Brookwide's Expertise in Motorcycle Transportation
Brookwide Motorcycle Shippers are not just transporters but also avid riders who understand the unique requirements of shipping motorcycles. Their extensive experience in the industry and passion for motorcycles set them apart from other auto transport companies. With the largest motorcycle-equipped fleet in the nation, Brookwide is well-prepared to handle any motorcycle shipping needs, ensuring your prized possession is in safe hands.
Efficient Booking Process with an Easy Reference Chart
To streamline the booking process, Brookwide provides an easy reference chart to document your bike's year, make, and model when placing an order. This simple yet effective tool helps record accurate information, allowing the company to provide more precise quotes and tailor their services to your motorcycle.
Average Total Transport Time and Cost
Brookwide prides itself on offering efficient transport times for its customers. On average, the total transport time is approximately 15 business days, with pick-up occurring within 1-10 days and delivery following 5-10 days later. The cost for standard size moves within the U.S. ranges between $270-$950, with distance and motorcycle type influencing the final cost. This competitive pricing structure makes Brookwide an attractive choice for motorcycle enthusiasts seeking affordable shipping options.
Essential Preparation Steps for Motorcycle Shipping
To ensure a smooth shipping process, Brookwide recommends taking the following essential preparation steps:
Remove the key from the ignition to prevent potential damage or loss during transit.
Fully inflate the tires to help secure the motorcycle during transport and minimize movement.
Remove all personal items from the motorcycle, as valuation coverage may not cover them.
These simple steps help protect your motorcycle and reduce the risk of damage during shipping.
Valuation Coverage and Motorcycle-Specific Straps for Secure Transport
Brookwide understands the value of your motorcycle and offers up to $7,000 worth of valuation coverage at no additional cost. This coverage provides peace of mind, knowing your investment is protected during transit. Additionally, the company secures each bike with care using motorcycle-specific straps, further ensuring the safe transportation of your motorcycle.
Pick-up and Delivery Requirements for a Successful Move
For a successful move, pick-up and delivery addresses must be tractor-trailer accessible. This requirement ensures that Brookwide's specialized vehicles can easily maneuver in and out of the locations, allowing for efficient loading and unloading of your motorcycle. Confirm accessibility at your chosen addresses to avoid any potential delays or complications.
Brookwide Motorcycle Shippers offer reliable and affordable motorcycle transport services tailored to the unique needs of motorcycle enthusiasts. With their experienced team of riders, extensive fleet, efficient transport times, and competitive pricing, Brookwide is the ultimate choice for shipping your motorcycle. By following their recommended preparation steps and ensuring tractor-trailer accessibility at pick-up and delivery locations, you can trust Brookwide to provide a seamless motorcycle shipping experience. Choose Brookwide for your motorcycle transport needs and ride confidently, knowing your prized possession is in expert hands.