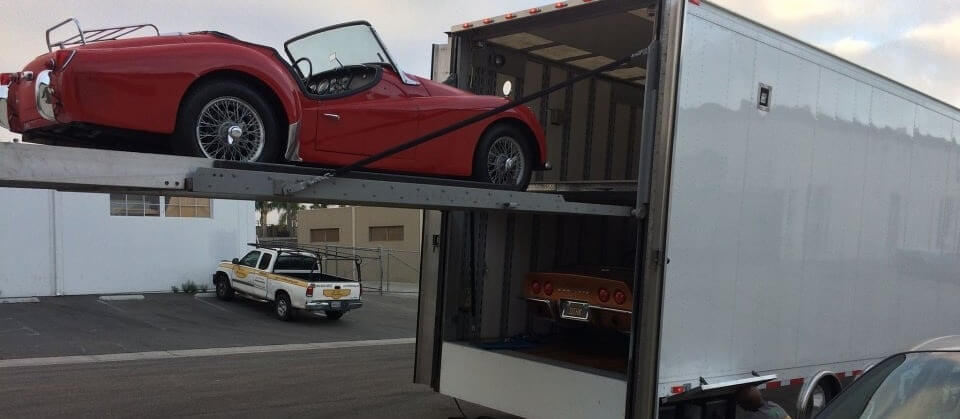 Luxury Auto Transport
Fully Insured, Premium Services Available At Your Fingertips
Classic car and luxury transport that you can trust.
Classic car transport, also known as antique, expensive, exotic, or luxury car transport service. Luxury auto transport is a unique service that takes extra precautions to transport valuable, high-end vehicles for owners. Commonly, classic, exotic, luxury, and sports cars are transported with this method, and it's important to work with reputable auto shipping companies that can assist you in the transport. This premium service offers the peace that your vehicle will be transported with the utmost care and receive extra protection.
Our experience is to your advantage.
We offer only the highest and most trusted services. We provide safe, secure, and smooth transport for classic, exotic, and luxury vehicles. We do extensive checks on classic car carriers to ensure we provide you with the most experienced and professional service possible. We only work with the highest-rated carriers to ensure a secure delivery. They are all contractually obligated to be insured to at least the standard and FMCSA verified. We check that every carrier can meet our safety and customer care levels. The safety and protection of your vehicle are our top priority.
Better than Open-Air Transport
Open car transport is the most popular and affordable transport service—it's also the easiest to arrange and features the quickest delivery. The level of protection provided by open-air car transport is a downside to the service and is not generally recommended for high-end vehicles. Open car transport will more than adequately suit the average car, truck, or SUV, but owners of high-end vehicles will want an extra layer of protection and peace of mind.
Enclosed auto transport is the extra protection. This method provides complete covering and protection for your high-end vehicle.
How our luxury auto transport services work
Receive your free quote
We have an online calculator available on our website so that you can calculate the cost of shipping your high-end car as conveniently and easily as possible. Get your quote within seconds! All you need to enter is your pick-up city and state, destination location, make and model, vehicle year, vehicle condition, transport service required, and the first available shipping date.
You can also call or email us to discuss our exotic auto transport shipping services and get a quote directly. We do offer live chat as well.
Your price is fully inclusive, and it includes insurance and taxes. We do not believe in hidden fees; you will pay a flat $0 upfront when booking or canceling your service.
We will do our best to meet your expectations. If you are unhappy with the price quoted, let us know. If you have received a better pricing option from a direct competitor, we'll do everything possible to match that offer.
We pick up your car. 
Your assigned carrier will contact you a few hours before pick-up time to confirm the details of your order. They will confirm that the pick-up location is safe and legal for large commercial vehicles. An alternative location can be agreed upon if the location is not up to par. No worries! The carrier must also confirm that someone is available to release the vehicle. You can nominate a third party, such as a friend or family member, to act on your behalf.
Before loading it onto the classic car transport trailer, you must examine your vehicle. Make a note of the Bill of Lading before you sign. This document is important, and you'll be given a copy.
We deliver your vehicle safely.
Your assigned carrier will call you when your classic car is almost home. You can ensure you or a nominated third party can accept the delivery within a few hours notice. The third-party must be 18 years of age. You will be able to inspect your vehicle again upon delivery. Once you have ensured everything is in order, you can sign the Bill of Lading and pay!
Get started today!