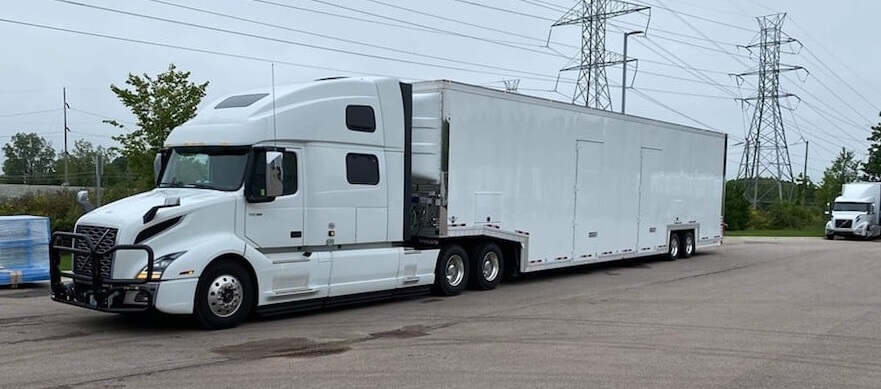 Enclosed Auto Transport
Is an Enclosed Car Trailer Right for You?
Using an enclosed car trailer has advantages and disadvantages when transporting your vehicle. In this article, we'll look closer at the benefits and drawbacks of using an enclosed trailer so you can make an informed decision.
The Advantages of Using an Enclosed Trailer
An enclosed trailer protects from the elements, such as rain, snow, sun, and wind, which can keep your vehicle clean and damage-free. It also offers a higher level of security as the walls and doors are made of sturdy materials, making it difficult to break in.
The Disadvantages of Using an Enclosed Trailer
While there are many benefits to using an enclosed car trailer, there are also some downsides. Enclosed trailers are more expensive and heavier than open trailers, reducing fuel efficiency and challenging towing.
They are also larger, making it difficult to find parking and maneuver in tight spaces. While enclosed trailers are more secure than open ones, they still need to be 100% secure, and thieves can break into them if they are determined.
Making the Right Decision
Choosing an enclosed car trailer depends on your specific needs and budget. If you're looking for the highest level of protection and security, then an enclosed trailer is the best option. However, an open trailer may be a better option if you're on a tight budget or must transport your vehicle long distances.
Researching and choosing a reputable company to work with if you choose an enclosed trailer is essential. With the right trailer and transport company, you can rest assured that your vehicle will arrive at its destination safely and sound.