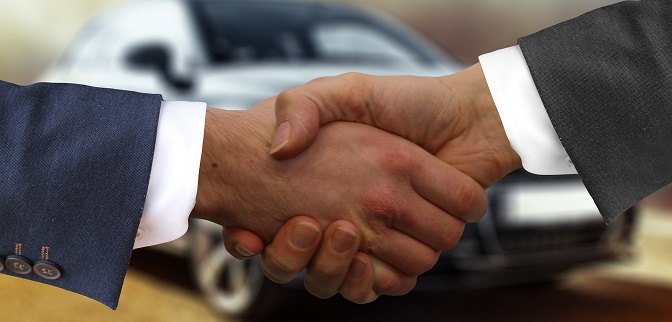 Buy a car online
Benefits of Purchasing a Car Online
Before we dive into the steps involved in buying a car online, let's take a look at some of the benefits of doing so and using auto transport services for delivery:
Convenience: Buying a car online provides the convenience of shopping from the comfort of your home. You don't have to visit multiple dealerships, spend hours negotiating, or deal with pushy salespeople. Plus, using auto transport services ensures that your car is safely delivered to your doorstep.
Access to a range of cars: With online shopping, you can access a broader range, including new and used vehicles. You can compare prices, features, and specifications with ease. Auto transport services allow you to expand your options even further by delivering cars from out-of-state dealerships.
Time-saving: Since you can shop for a car online anytime, you can save time by avoiding trips to dealerships during business hours. Additionally, auto transport services take care of the logistics of getting your car to you, saving you even more time.
Competitive pricing: Online dealerships often offer competitive pricing since they don't have the overhead costs associated with traditional brick-and-mortar dealerships. Furthermore, you can find the best deal for shipping your car to your location by comparing auto transport service providers.
Steps to Buying a Car Online and Using Auto Transport Services
Now that you know the benefits of buying a car online and using auto transport services, let's take a look at the steps involved in the process:
Step 1: Determine Your Budget
Before browsing car listings, you need to determine your budget. Setting a budget you're comfortable with is essential because buying a car is a significant investment.
If you're financing your car, pre-approval for a loan is recommended. This will give you an idea of how much you can afford to spend and simplify the negotiating process. You can find several online auto lenders that offer competitive rates and flexible terms.
Step 2: Research Your Options
Once you've set your budget, the next step is to research your options. There are several online marketplaces, such as Carvana, Autotrader, and CarsDirect, where you can browse multiple listings and compare prices.
When researching cars online, paying attention to the car's make, model, year, and mileage is essential. Identify the type of car you want, including its features and specifications. It would help to read reviews from other buyers to understand the car's performance and reliability.
Step 3: Check the Car's History Report
Before you make a purchase, you should obtain a vehicle history report. This is essential in identifying potential problems with the car. The report will provide information on the car's title, accident history, and repairs.
You can obtain a vehicle history report from different sources, including Carfax and AutoCheck. This report will give you peace of mind knowing you're purchasing a reliable car.
Step 4: Negotiate the Price
Once you've identified your desired car, it's time to negotiate the price. Online dealerships often offer competitive pricing, but it's still essential to research and knows what the car is worth.
You can use online tools to research the car's value or talk to a car expert. Once you've researched, you can contact the dealer to start the negotiation process.
Step 5: Choose a Reputable Auto Transport Service
If you're buying a car from an online dealer that's not located near you, you'll need to arrange for delivery using auto transport services. Research different auto transport companies and read reviews to find a reputable provider that offers reliable and safe car shipping solutions.
Request quotes from multiple auto transport providers to compare prices and services. This will help you find the most cost-effective option for shipping your car to your location.
Step 6: Inspect the Car Upon Arrival
Once the auto transport service delivers the car to your doorstep, scrutinize it before signing the paperwork. Look for any signs of damage or wear and tear that may have occurred during transit.
If you notice any issues, don't hesitate to contact the dealership. Most online dealerships have a satisfaction guarantee policy where you can return the car within a designated period if it doesn't meet your expectations.
Step 7: Get a Warranty
Finally, getting a warranty for added protection is essential if something goes wrong with the car after purchase. Many online dealerships offer extended warranties that cover various repairs and maintenance costs.
Before purchasing a warranty, please read the fine print and understand what it covers. It would be best to compare the cost and benefits of different warranties to find the best option.
Step 8: Find and Hire an Auto Transport Broker
To further streamline the process of shipping your car, consider finding and hiring an auto transport broker. These professionals act as intermediaries between you and auto transport carriers, helping you find the most reliable and cost-effective shipping options. By leveraging their industry knowledge and connections, auto transport brokers can ensure a seamless delivery process and take the hassle out of arranging the shipment yourself. To find a reputable broker, research online reviews, ask for recommendations from friends or family, and compare quotes from multiple brokers to make an informed decision. Remember to verify their credentials and ensure they hold a valid license from the Federal Motor Carrier Safety Administration (FMCSA).
Final Thoughts
Buying a car online and having it delivered with the help of auto transport services can be a convenient and stress-free way to purchase a vehicle. By following the steps outlined above and researching, you can ensure you're making a well-informed purchase and choosing a reliable auto transport provider.
Remember to set a budget, research your options, check the car's history report, negotiate the price, select a reputable auto transport service, inspect the car upon arrival, and get a warranty.
With these tips in mind, you can enjoy the benefits of buying a car online and have peace of mind knowing that you've made a sound investment with the help of professional auto transport services.